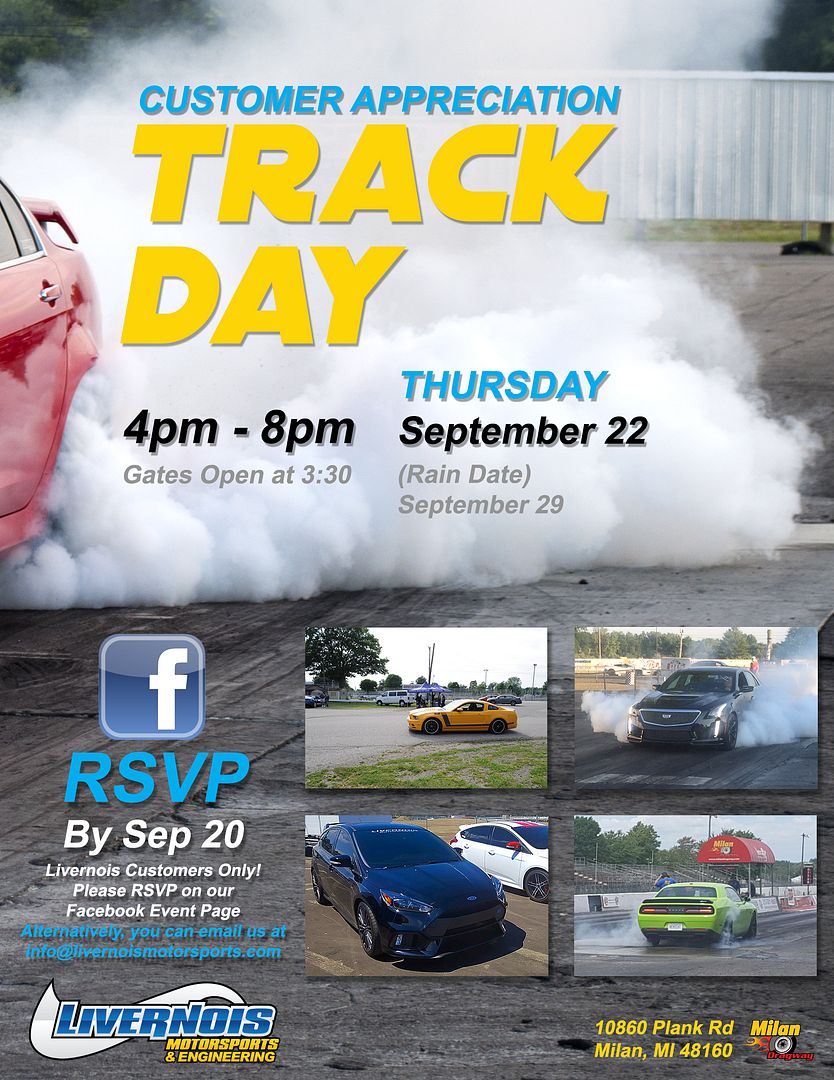 This is an event for us here at Livernois Motorsports to show how much we appreciate all that our clients do for us. Twice a year we rent out Milan Dragway located at:
10860 Plank Rd
Milan, MI 48160
and allow all of our clients to come out to safely test both their and their car's performance limits!
This event is COMPLETELY FREE OF CHARGE for all Livernois Motorsports clients! It is also a family friendly event. So feel free to bring the crew chief with you!
All that we ask is that you please RSVP early as we do have a lengthy list of attendees already. Again, thank you guys for all that you do for us, and we cannot wait to see you there!